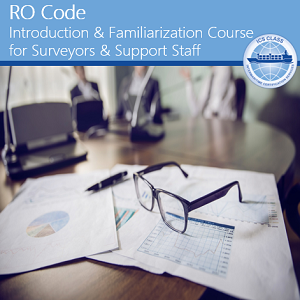 Objectives
Introduction to the RO Code, IMO Resolution MSC. 349(92) & MEPC.237 (65):
Part 1 – General Information,
Part 2 – Recognition & Authorization Requirements for Organizations,
Part 3 – Oversight of Recognized Organizations,
Appendix 1 – Requirements for Training & Qualification of Recognized Organization´s Technical Staff,
Appendix 2 – Specifications on Survey & Certification Functions of RO's Acting on Behalf of the Flag State, RO Code-GAP Analysis.
 Refer to: GTCS-Flyer.pdf
Reading Material
Instructions for the Examination Paper
All questions are to be attempted.
Access to RO Code [MSC.349 (92) or MEPC.237 (65)] is allowed (open-book examination).
Select one letter only: a), b), c), d) or e) on the examination paper which is supplied to indicate which you judge to be the correct answer.
Only one answer is the correct.
Minimum score: 70% of correct answers.
IMPORTANT: Once you have read and understood the Reading Material, you can proceed to begin the examination by clicking on the bottom "START THE EXAM" in the upper right part of this page.