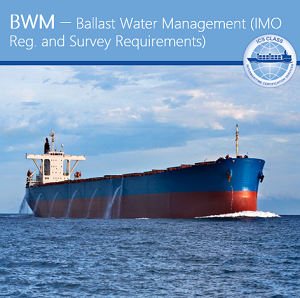 BWM by ICS
BWM Videos
BWM by IMO
BWM by IACS
BWM FAQs
BWM by U.S.
BWM by PMA
BWM by IMMARBE
External Links for References
Instructions before to start the exam:
Complete all the reading and visual material above provided;
All questions in the exam are to be attempted (no empty question shall be left behind).
The access to the Ballast Water Management Convention (BWM Convention) is allowed (open-book examination).
Select one letter only: a), b), c), d) or e) on the examination paper which is supplied to indicate which you judge to be the correct answer.
Only one (1) answer is correct.
Minimum score: 70% of correct answers.
Once all these instructions are understood; you may continue on the right side of the screen and press the buttom "Start the Exam".